Painting of the Thirteen Buddhas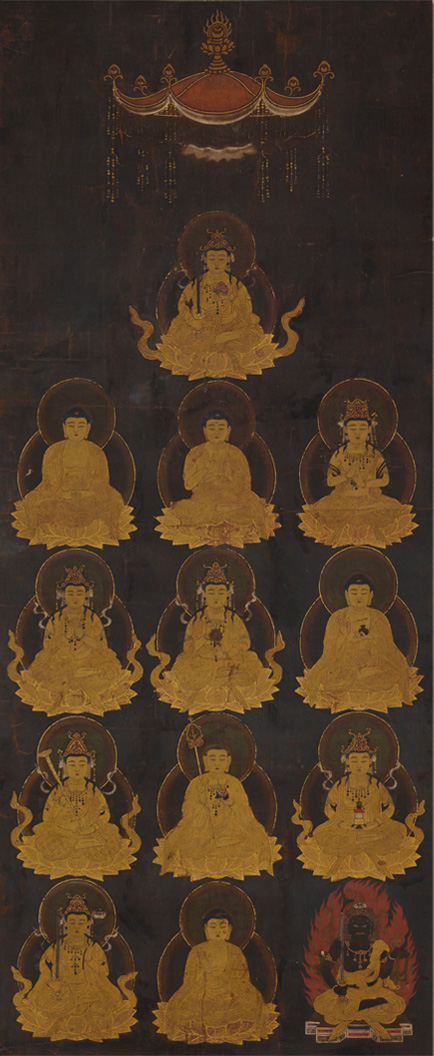 The Ten Kings of Hell, who judge the dead during the period from seven days until two years after death, are described in the apocryphal Sutra of the Ten Kings compiled in China.
The Sutra of Jizo and the Ten Kings, compiled in Japan during the Middle Ages, extends the anniversaries of deaths to the sixth, twelfth, and thirty-second year anniversaries, and envisions 13 rulers of Hell and 13 Buddhist deities that correspond to them, the "Thirteen Buddhas."
This painting shows all 13 Buddhas, going from bottom to top in a zig-zag.
In this story, countless rays of light prevent me drowning in the river around hungry ghosts. The illustration in this story depicts thirteen rays of light and suggests that those rays are the Thirteen Buddhas. The bodhisattva Jizo, who appears in this story, is the Buddhist deity corresponding to Enma (Yama-rāja) and to the 35th day after death. He watches over and protects Maya even when she is in Hell or walking along the Sanzu River.