Standing Figure of Tamonten (Vaiśravaṇa)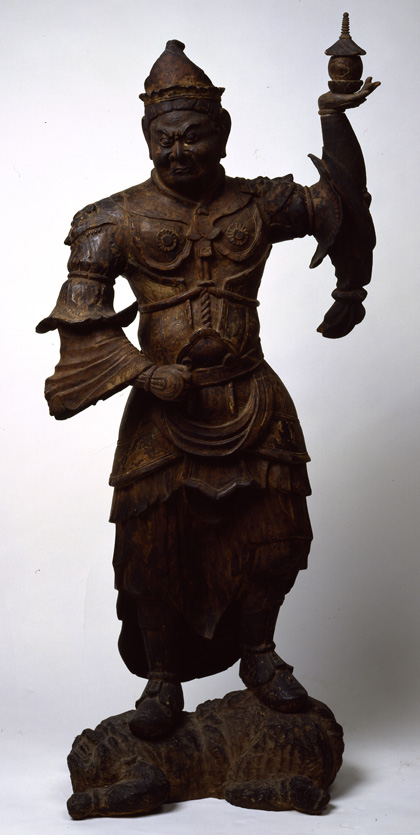 Tamonten (Vaiśravaṇa) is one of the Four Heavenly Kings who guard the Dharma in the four directions of the world, and he is the guardian of the northern direction. When worshipped as a separate deity, he is referred to as Bishamonten. He has his roots in yaksha, nature spirits of an animistic faith preceding Buddhism in Asia, and has deep associations with fertility and prosperity. In Japan, Tamonten is usually depicted as a heavenly general, wearing armor, carrying a spear in his right hand and a pagoda in his left, and stepping on a vanquished demon.
This statue was originally one of a pair along with Jikokuten (Dhṛtarāṣṭra), the guardian of the east, and has been identified as Tamonten.
The Four Heavenly Kings and Tamonten do not appear directly in the story, but they are envisioned as being among the crowd assembled at Gautama Buddha's deathbed.