Painting of the Descent of Amida with Twenty-Five Bodhisattvas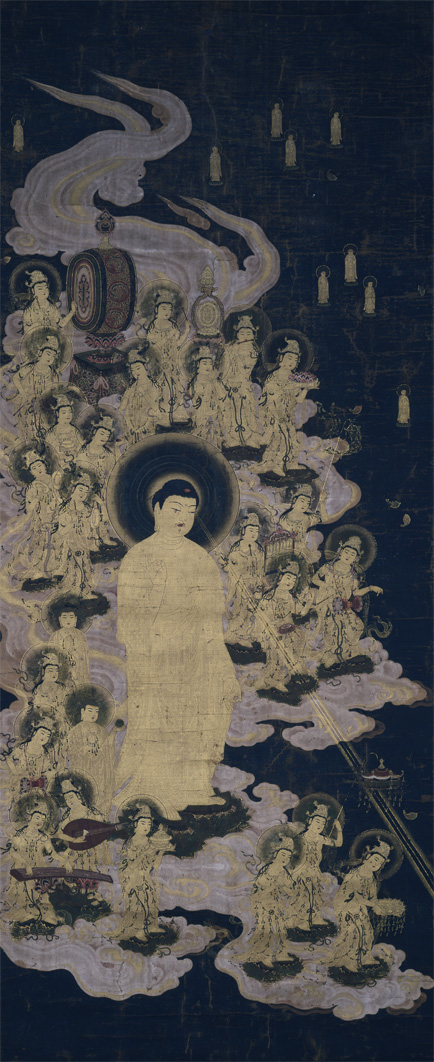 Raigo refers to the descent of Amida Nyorai (Amitabha) to take believers to the Pure Land where they will be reborn. According to the Amitāyurdhyāna Sutra, there are nine ranks of raigo depending on the person's actions during their lifetime,
In this painting, Amida Nyorai is making the mudra hand sign indicating the very highest of the nine ranks, and is accompanied by 25 bodhisattvas along with a kebutsu (face miraculously manifesting the Buddha). The bodhisattvas Kannon (Avalokitesvara) carrying a lotus-shaped pedestal and Seishi (Mahāsthāmaprāpta) with hands clasped in prayer, have descended low in the sky to welcome the soul of the dying person.
The story features a scene modeled on this painting, which takes place against the backdrop of a tranquil autumn sunset.