Painting of Fudo Myo-o and Two Attendant Boys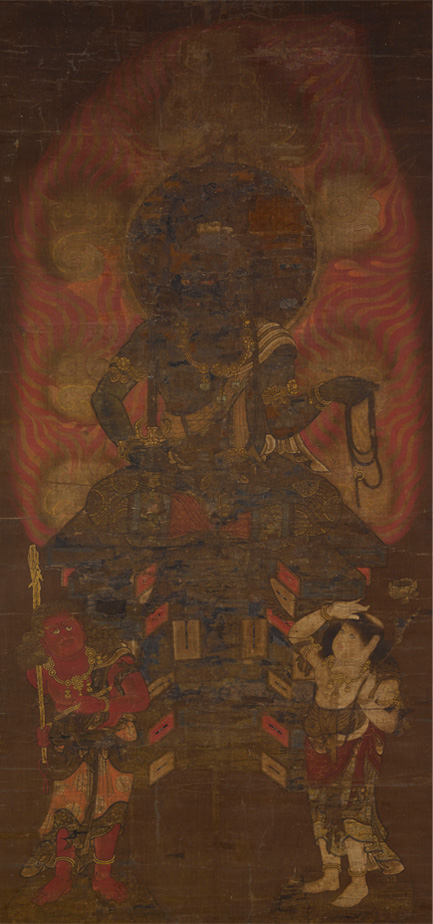 Fudo Myo-o is a Buddhist deity belonging to the category of Wisdom Kings (Myo-o), divine embodiments of dhāranī (ritual mantras). Fudo Myo-o was thought to be an attendant or manifestation of the celestial Buddha Vairocana (known in Japan as Dainichi Nyorai), who delivers the truth of Buddhism to the masses through fear and might.
In this painting, Fudo Myo-o is wearing a skirt-like garment known as a mo and a johaku (silk cloth draped around the body) in the manner of an aristocratically dressed bodhisattva, but with his long hair in a pigtail, angry-looking face, and belly protruding like a child's, he projects a powerful image. The halo or nimbus behind him is in flames, similar to that of a Garuda (divine creature with a bird-like head depicted wreathed in flames.)
The two boy attendants depicted at his feet, Kongara and Seitaka, are the models for Garan and Seita who appear in the story.