Copper Plaque with Image of the Bodhisattva Jizo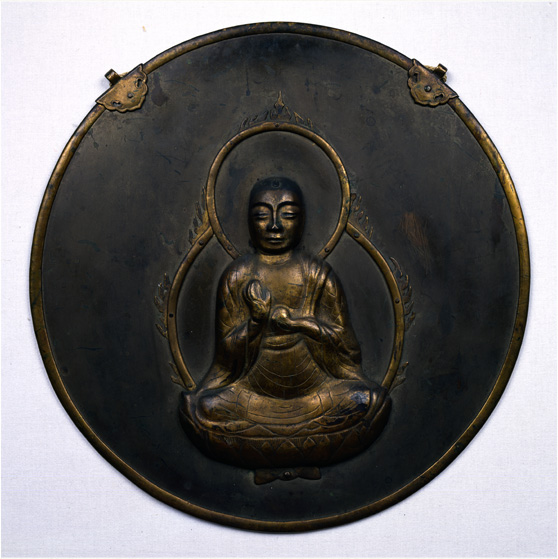 The bodhisattva Jizo is a Buddhist deity regarded as a savior of the Six Realms and in particular of souls that have fallen into Hell. He is usually depicted as a young monk, with a staff in his right hand and an orb in his left.
This copper plaque shows the seated figure of the bodhisattva Jizo gold-plated and carved in medium relief, and is thought to have been attached with rivets to a silver-plated plaque and displayed at Shinto shrines as part of the doctrine of integration of Buddhism and Shinto. Showing the right hand in a divine protective gesture is thought to be an archaic depiction, and the flaming halo shows the influence of esoteric Buddhism.
The bodhisattva Jizo appearing in the story is envisioned as smiling gently as he does on this copper plaque.