Painting of the Sixteen Protectors of Gautama Buddha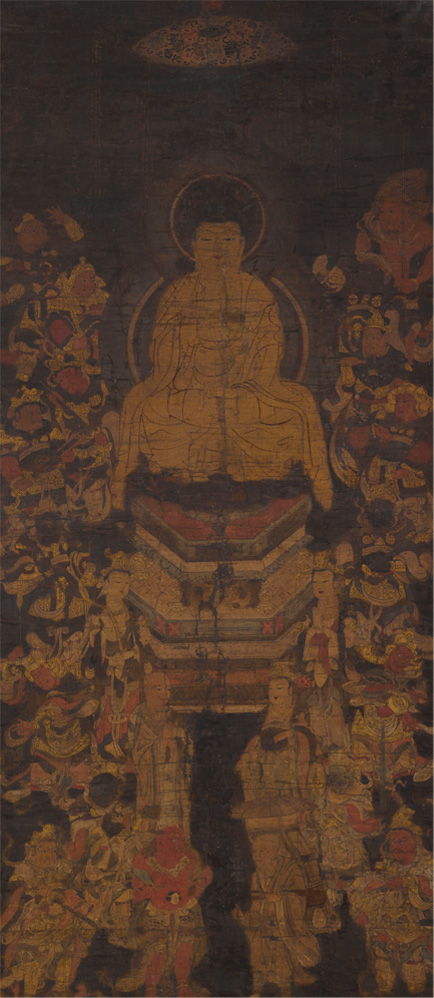 Xuanzang, seeker after the three canons of Buddhist scripture in the Chinese tale Journey to the West, journeyed over the Silk Road to India, and brought back a large number of Mahayana Buddhist sutras including the Great Wisdom Sutra, known in Japan as Daihannya-kyo.
This painting reminds the viewer that the Mahayana sutras we are familiar with were brought to Japan thanks to forebears like Xuanzang, the bodhisattvas, and Gautama Buddha himself.
At the bottom of the painting Xuanzang, with a wooden box on his back containing the sutra scrolls, is shown standing facing Jinja Daisho, one of the deities who saved him when he was lost in the desert.
In the story, Maya and her companions play a role similar to that played by Jinja Daisho in Journey to the West.